in Kindergarten through 6th grade.
We are going to have a great year
learning lessons from t
he
while we enjoy music, games,
snacks
and
building our faith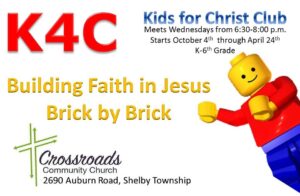 for holidays, school breaks
Make sure to check our Events Calendar for dates and special instructions!
PLEASE COMPLETE A REGISTRATION FORM FOR EACH CHILD. REGISTRATION IS MANDATORY TO PARTICIPATE!
Click here to enroll your child(ren) today!