Crossroads Community Church is excited to bring you different ways to support our congregation in our needs and continued community outreaches!
Kroger Community Rewards Program
Kroger is committed to helping our communities grow and prosper. Year after year, local schools, churches and other nonprofit organizations will earn millions of dollars though Kroger Community Rewards. Kroger Community Rewards makes fund-raising easy..all you have to do is register your Plus Card, shop at Kroger and swipe your Plus Card!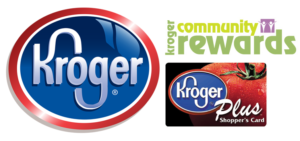 To Use the Kroger Community Rewards Program:
Simply click on this description to be taken to the registration page! Once logged into your Kroger account you can search for Crossroads Community Church of Shelby either by name or QP045 and then click Enroll. New users will need to create an account which requires some basic information, a valid email address and a rewards card.